Why choose Park Dental Specialists for dental implants?
While dental implants can be a life-changing procedure, it's important to choose a dental surgeon who has the experience and expertise to deliver the outcome you desire. At Park Dental Specialists, you'll find highly skilled, experienced dental implant surgeons who have earned a reputation for creating beautiful smiles and delivering sensational patient outcomes.

Dental Implant Excellence
Our dental implant surgeons have superior training and highly advanced surgical skills to deliver a level of excellence that is second to none. Meet our dental implant surgeons below.
Dental Implant Experience
A point of distinction with our team is their vast experience. Our dental implant surgeons have years of experience, performing thousands of implant procedures.
Dental Implant Education
Our team is recognized as leaders in dental implant procedures. As part of our commitment to education, we regularly share our expertise with other dentists.

Key Benefits of Dental Implants
Dental implants are comfortable
Dental implants don't slip like dentures or partials, so they don't cause mouth sores and food doesn't collect under them.
Dental implants last long and look great
With proper care, your dental implants will last the rest of your life and continue to look fantastic.
With dental implants, you can eat anything
Teeth are permanently attached so you can go ahead and bite into that corn on the cob or any of your favorite foods without fear or pain.
Dental implants are better for oral health
Unlike with bridges, partials or dentures, the surrounding teeth stay intact with implants. Implants can also stop your jawbone from shrinking, which occurs over time when teeth are missing.

Understanding Dental Implants
Dental implants look, feel and function like your natural teeth. With this wonderful procedure, patients can look better, feel more confident and enjoy the foods they love. Click the button below to learn more about this life-changing procedure.
More dental implants information
Patient Testimonials
Hear from patients whose lives have been changed by dental implants from Park Dental Specialists.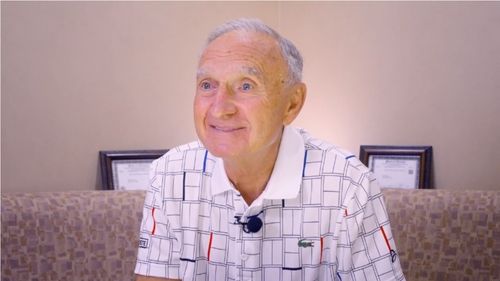 Our Dental Implant Surgeons
Dental implants are considered one of the greatest achievements in modern dentistry. However, the procedure needs to be performed by skilled and qualified dental surgeons. Fortunately, the team at Park Dental Specialists is highly experienced and skilled at dental implants.
Ready to Get Started?
Request an appointment by clicking the button below.

Also Consider Reading...