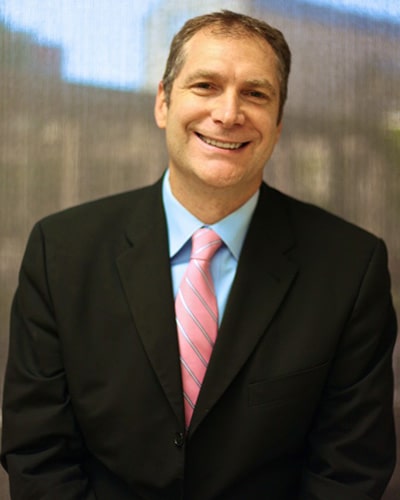 Albert Zickmann, DDS
Oral & Maxillofacial Surgery
---
About Me
---
Bio
Dr. Albert Zickmann is a full scope Oral and Maxillofacial Surgeon with an emphasis on dental implants. He is the founder and managing partner of Blue Sky Bio, LLC Dental Implant Company and has a number of dental implant patents and experience around the world.
He received his postdoctoral training at the University of Illinois at Chicago, College of Dentistry, and was also the Chief Resident at the University of Chicago Michael Reese Hospital Department of Veterans Affairs from 1994-1995. He completed his degree of D.D.S. at Loyola University of Chicago, School of Dentistry in 1991 and his preclinical work at J. W. Goethe University of Frankfurt, Dental and Medical School.
He has his licensing boards in both America and Israel and has numerous teaching and academic affiliations in the city of Chicago. He is the author of several publications and has a variety of professional memberships. Dr. Zickmann is extremely efficient and quick in his procedures due to his skill and years of professional experience.
Treatments Offered by Dr. Zickmann:

Location
Lincoln Park Dental Specialists
1960 Lincoln Park West
Chicago, IL 60614
Education
---
1991-1995 Residency in Oral and Maxillofacial Surgery, University of Illinois at Chicago, College of Dentistry; Michael Reese Hospital; Cook County Hospital; West Side VA Hospital
1994-1995 Chief Resident, University of Illinois at Chicago Michael Reese Hospital Department of Veterans Affairs, West Side Medical Center
1989-1991 Loyola University of Chicago, School of Dentistry, Degree of DDS
1984-1989 J. W. Goethe University of Frankfurt, Dental School; 1987 Preclinical Part and Degree of Candidate of Dental Medicine received
1985-1989 J. W. Goethe University of Frankfurt, Medical School; 1988 Preclinical Part and Degree of Candidate of Medicine received
Professional Associations
---
Alpha Omega Fraternity Omicron Kappa Upsilon Honor Society
Alumni Association of Student Clinicians-American Dental Association
Chicago Dental Society (Member of the Mediation Committee)
Chicago Society of Oral and Maxillofacial Surgeons
College of Oral Implantology American Dental Association
Fellow of American Association of Oral and Maxillofacial Surgeons
Fellow of American College of Oral and Maxillofacial Surgeons International College for Maxillo-Facial Surgery
Illinois Society of Oral and Maxillofacial Surgeons
International College of Oral Implantologists American Society of Osseointegration American
---
Experience
1995-Present Private Practice A full scope of Oral and Maxillofacial Surgery with emphasis on dental implants
2000-Present Founder and managing partner of Blue Sky Bio, LLC Dental Implant Company
Patents
2007 Co-inventor for published patent application 2007005966; Dental Implant System
2006 Inventor and co-patent holder of US patent 7,059,855; Dental Implant System
2004 Inventor and co-patent holder of US patent 6,726,481; Dental Implant
Licensing Boards
2002 Oral & Maxillofacial Surgery License of the State of Israel
2001 Dental Surgery License of the State of Israel
1997 Diplomate American Board of Oral and Maxillofacial Surgery
1997 Fellowship, American Association of Oral and Maxillofacial Surgeons
1995 The North East Regional Board Examination in Oral and Maxillofacial Surgery
1991 The American Dental Association Joint Commission on National Dental Examinations
1991 The North East Regional Board Examination in Dentistry
Hospital Affiliations
1995-2005, St. Joseph Hospital and Medical Center, Chicago
1997-2001 Mercy Hospital, Chicago
1995-2001 Thorek Hospital and Medical Center, Chicago
1995-2000 Columbus Hospital, Chicago
Academic and Teaching Positions
1996-2001, Clinical Assistant Professor, Department of Oral and Maxillofacial Surgery, University of Illinois at Chicago
1991-1995, Clinical Instructor, Department of Oral and Maxillofacial Surgery, University of Illinois at Chicago
1990, Assistant Clinical Instructor, Department of Endodontics, Loyola University of Chicago, School of Dentistry
Selected Publications & Presentations
2004 Preventing and Managing Complications in Implant Dentistry; Chicago Dental Society, North Side Branch
2002 Controversies in Implant Dentistry and Controversies in Oral Surgery; AGD Master Program
2001 Controversies in Implant Dentistry; Lake County Dental Society
2001 Alternatives to External Hex Implant; Dental Surgical Study Center New York
2000 Single Stage Implant Surgery; Presented at the Bicon Implant Conference in Boston
1999 Principles of Intraoral Bone Grafting; Presented at the Ukrainian Dental Convention in Kiev
1999 Single Stage Implant Surgery; Presented at the Bicon Implant Conference in Boston
1998 Alternatives to the External Hex implant Presented at the Lake County Dental Society Meeting
1996 The Lateral Transmandibular Approach to the Clivus: An Innovative Cadaver Study. J Oral Maxillofacial Surgery (Supplement) 54:46 1996
1996 The Lateral Transmandibular Approach to the Clivus; Presented at the American Association of Oral and Maxillofacial Surgeons Annual Meeting; Miami Beach, Florida
1996 Restoration of the Transmandibular Implant; Continuing Education for the Academy of General Dentists
1995 Cemented Versus Screw Retained Implant Supported Restorations Continuing Education for the Academy of General Dentists
Academic Honors
1991, Alpha Omega Fraternity Undergraduate Scholarship award
1991, Membership to Omicron Kappa Upsilon Honor Society
1990, Senior Honors Program in Hospital Dentistry and General Practice
1990, Membership to the Alumni Association of Student Clinicians-American Dental Association